JDJ Music Inc. is dedicated to producing all forms of live musical entertainment, creating and managing high quality performances

. Under the supervision of James Davis Jr., the team at JDJ Music offers decades of unparalleled experience working with international entertainment and providing quality production.
ARTISTIC DIRECTORSHIP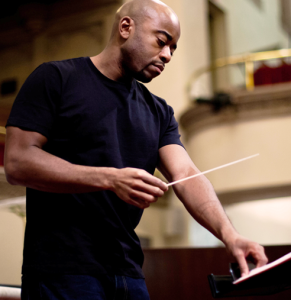 As an Artistic Director, James has been responsible for conceiving, developing and implementing the artistic vision for a host of multidisciplinary productions.   Other responsibilities have included the hiring, evaluation and supervision of artistic personnel; development and executive management of aesthetic values and activities; partner relationship management; and being project/production spokesperson.
MUSIC PRODUCTION
Through James' vision and focus on a project's objective, he has successfully produced and coordinated many arts-related events, including live music series, festivals and studio recording sessions for popular, classical, jazz and contemporary musicians. A cooperative team player, James' leadership motivates and strengthens the project team to achieve strategic goals, as he manages event and production contractual requirements and develops strategies to generate inspiring and invigorating experiences for artists, promoters, venues and most important, audiences.
CONDUCTING
Whether leading a symphonic orchestra, jazz band or choral ensemble, James has proven himself to be totally at ease on the conductor's podium regardless of musical genre. A talented, charismatic conductor, he is as much of a showman as one would expect to see on any stage or screen. In both rehearsal & live performance, James motivates and challenges himself and the musicians around him to collectively aspire to the very highest levels of artistry.
PIANIST / ORGANIST / KEYBOARDIST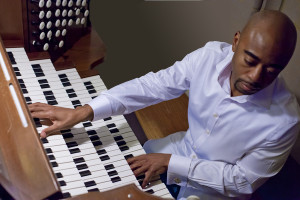 A virtuosic pianist/organist/keyboardist, James accompanies and performs as a freelancer for recorded music sessions, recitals, concerts, choral groups, weddings, dance classes, rehearsals and private events.  An adept keyboardist, James is as masterful on a pipe organ as he is performing on modern synthesizer sets. James' repertoire expands an array of music genres including but not limited to classical music, jazz standards and popular songs.
ARRANGING
James' ability to interpret music ideas and provide creative inspiration allows him to re-arrange music in any style, all while keeping the original musical integrity intended by the writer. Whether drafting new material or fleshing out an existing idea, James is capable of arranging for solo instrument, voice, and both small and large ensemble. He successfully collaborates with writers and directors to achieve a polished final product.
VOCAL COACHING

Since 2000, James has provided vocal instruction for music/theater groups, classes, and private students.  He specializes in training professional singers and actors and has coached hundreds of singers, guiding some of the entertainment world's most promising talent including Broadway actors, recording stars and film & television personalities.
WORKSHOP CLINICIAN
As a proficient music educator, James has led engaging lectures, workshops and panel discussions.  James has a high aptitude for tailoring educational clinics to tie into a particular theme, curriculum or interest that is sure to enrich each participant's experience and provide encouragement and support for the next steps in their musical endeavors.