JAMES DAVIS JR.
Founder / President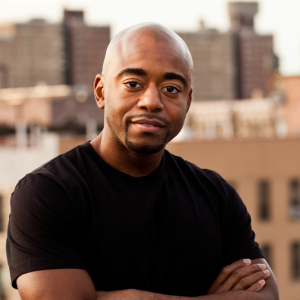 One of the most recognized emerging music directors, James Davis Jr. has proven to be an artistic leader who captivates musicians, audiences, and communities with his deep passion for music.
As a music director, producer, conductor, performer, arranger and teacher, James is actively involved in the modern effort to preserve live music performance and to present music as an essential part of our culture and education. James' musicianship and artistic sensitivity both as a performer and a director has afforded him the opportunity to collaborate with a myriad of notable artists across genres including Ashford & Simpson, Alicia Keys, Jessye Norman, John Legend, Lyle Lovett, Richard Smallwood, Wynton Marsalis and Cyrus Chestnut.
His work behind the scenes is as equally intriguing as his stage presence as a conductor and instrumentalist.  Known for his masterful productions and entertainment business acumen, James is on the short list of music directors who are sought out by industry professionals for music-related events and projects. James is the founder and President of JDJ Music, Inc. and has made an imprint both culturally and globally on the music scene.  James served as the Associate Music Director for Arena Stage's 2014 production of Smokey Joe's Cafe, and has supervised musical productions at Radio City Music Hall, Lincoln Center, The Metropolitan Museum of Art and The Apollo Theater, to name a few.  Additionally, James was appointed Artistic Director/Curator of the August 2014 Lagos Jazz Festival in Lagos, Nigeria. James also served as the Director of Music Ministries & Fine Arts at the historic Abyssinian Baptist Church in New York City from 2008 – 2017. He has produced and arranged music for both film and television, including Spike Lee's Red Hook Summer and State Farm's commemorative commercial for the 10th Anniversary of 9/11, which aired nationwide.
A native of Winstonville, Mississippi, James' musical skills were evident from a very young age, as he started playing the piano on his own at age three. His first formal musical training commenced at age seven studying piano and music theory with H. E. Marshall. James graduated from Morehouse College in 2004, where he studied piano with W. Floyd Ruffin and Joyce Johnson of Spelman College. He also studied organ performance and literature with David Oliver and choral and orchestral conducting with David Morrow. Additionally, James participated in piano master classes with Awadaggin Pratt, Stewart Goodyear and Joseph Joubert and conducting master classes with Robert Spano and Donald Runnicles. Also, while attending Morehouse,  James became accompanist for the renowned Morehouse College Glee Club and by his senior year was named Student Conductor, a position that had not been attained by a non-music major in 25 years. In the summer of 2003, in the absence of the director David Morrow, he led the Morehouse Glee Club on a week-long tour of California cities. James is master of instruments in the keyboard family, including piano, pipe organ, Hammond B3 organ and synthesizer. His solid music education and natural born talent fuels his intrinsic drive to perform and produce music of all styles.
Currently James resides in New York City.
RÉSUMÉ
RÉSUMÉ
Board Affiliations
National Chorale (August 2015 – June 2017)
The Harlem Chamber Players (July 2015)
Opera Ebony (September 2012)
---
Director of Music Ministries & Fine Arts
Abyssinian Baptist Church
New York, NY  (January 2008 – June 2017)
---
Associate Music Director
Opera Ebony
New York, NY  (September 2012 – present)
---
Workshop Clinician
Evangelische Kirchengemeinde Groß-Rohrheim
Erfelden, Germany (October 2014)
---
Artistic Director/Curator
Lagos Jazz Series
Lagos, Nigeria   (August 2014)
---
Associate Music Director
Smokey Joe's Cafe, Arena Stage
Washington, DC   (March – June 2014)
---
Guest Conductor
David Geffen Hall – National Choral – Annual Messiah Sing In
New York, NY  (December 2012 – 2015)
---
Music Director/Producer
State Farm Sponsored Commercial 9/11 10th Anniversary
New York, NY  (July 2011)
---
Music Director/Producer (on set)
Spike Lee's Red Hook Summer
New York, NY (June 2011)
---
Music Director
New York Public Library Centennial
New York, NY    (May 2011)
---
Director of Music
Third Baptist Church
San Francisco, CA   (June 2003 – March 2007 )
---
Chorus Master
Oakland Opera Theater
Oakland, CA    (September 2006 – March 2007)
---
Artistic Director
Charles Albert Tindley Academy of Music
San Francisco, CA   (June 2003 – March 2007)